SciCognos
Present, Past and Future
Scicognos is a startup expert in Artificial Intelligence consulting and training. The company is focused on solutions in data science and machine learning with applications in the engineering, healthcare and financial services sectors.
Speech Analysis
Voice Analysis and Transcription Solutions using state-of-the-art artificial intelligence techniques.
Time Series Analysis
Data Analysis and Forecasting using advanced time series methods.
ChatBot
Chatbot solutions with advanced lexical and semantic analysis techniques.
Natural Language Processing
Various solutions using natural language processing to solve problems of classifying text, extraction of named entities, abstract and generation of texts.
Some Interisting
Facts


About

SCICOGNOS

Scicognos has expertise in various fields in artificial intelligence. Its specialists are engaged in scientific and corporate activities.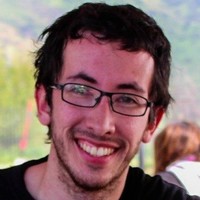 Matías Álvarez

-

Research at Human Molecular Genetics Laboratory

Bnviewer for R has been extremely useful in my research developing Bayesian Networks of Signal Transduction Pathways in Cancer. It has the ability to show you in an intuitive and interactive way the complexity that structural learning algorithms learn from data. When you are working on domains were interpretability it's so important as is the case in Genomics, visualization takes a fundamental role for understanding the field. SCICOGNOS it's doing a pretty good job for helping the scientific community to publish more clear and understandable research papers.

Vinod Kumar

-

Program Manager at Amazon

In the game changing field of Data Analytics, constant bombardment of data can be difficult to look through. Even if one cleanses it, explains it through numbers, the best of the clients still expects a visual explanation. This is where the bnviewer package has come to rescue. This helps to explain a complex Bayesian model through dangling colorful arcs and nodes which in itself is visual treat. Makes it simpler for end users to know the strength too and the draggable node feature has been a super hit. Thanks SCICOGNOS for all the effort and keep up the good work.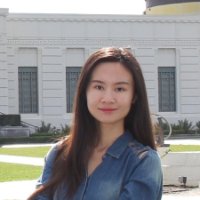 Yinqiao Fan

-

Senior Data Scientist at Microsoft

bnviewer is the best R package to visualize the Bayesian Network. It is auto-scalable and interactive. Thanks SCICOGNOS for contributing such a great source to the R community.
Downloads Scientific Packages
AI
Technologies
Scicognos has expertise in the most advanced artificial intelligence technologies for developing cognitive solutions
Cognitive Specializations
Cognitive Knowledge in Artificial Intelligence Techniques
Machine Learning Specializations
Machine Learning Methods
95%
95%
95%
Natural Language Processing
95%
Language Specializations
Specialization in Scientific and Corporate Programming Languages
Featured
Projects
Scicognos Featured Projects and Publications